SUMMARY REPORT
Below you can view a slideshow summary of the study results. To access the full results and discover the impact for
your sector and business please get in touch (see details at bottom of the page).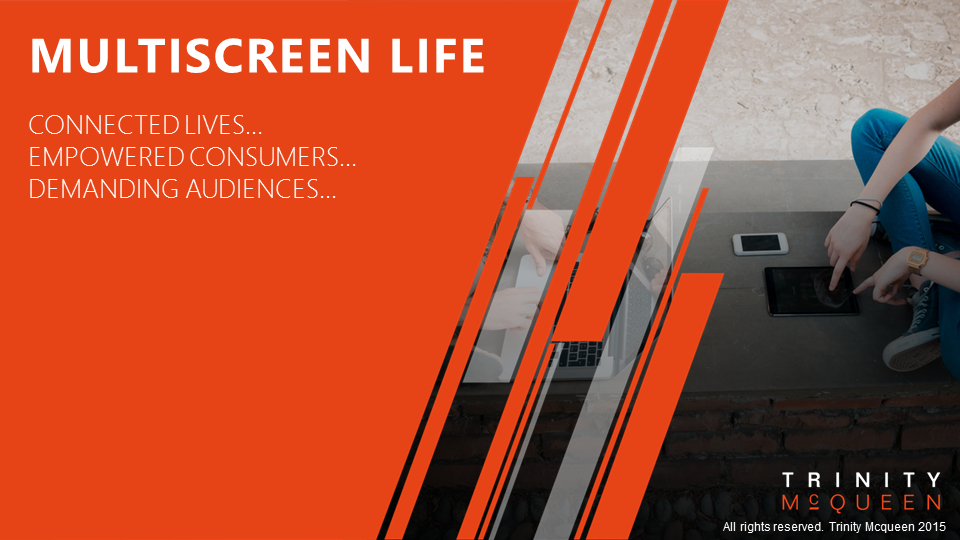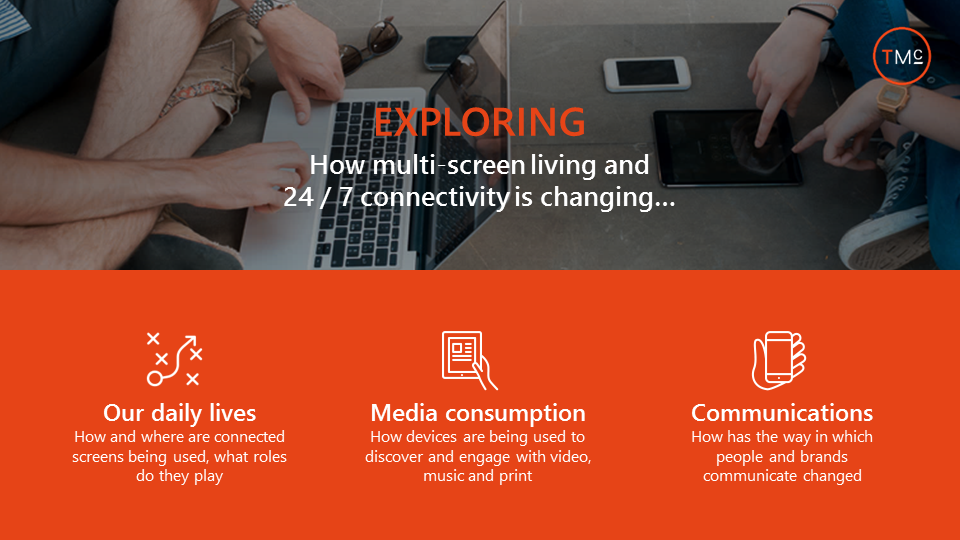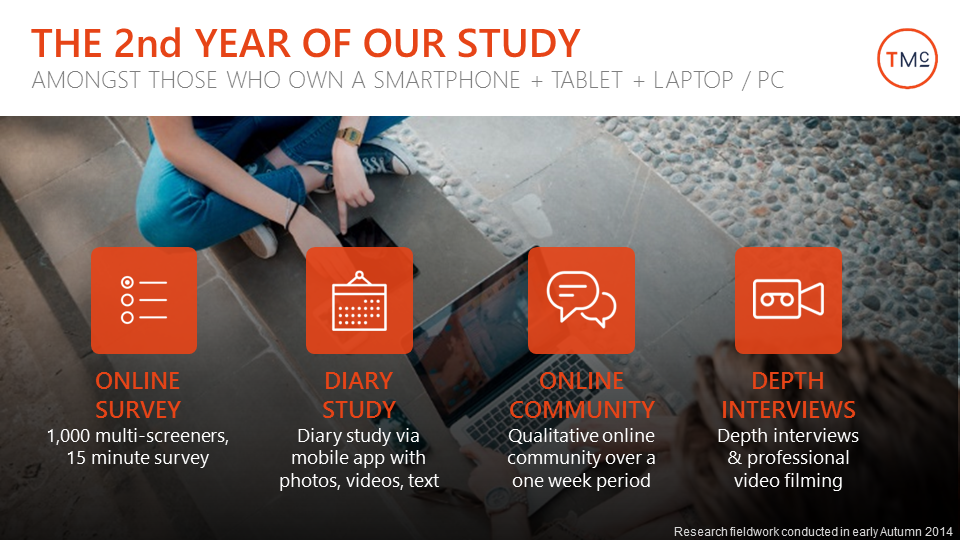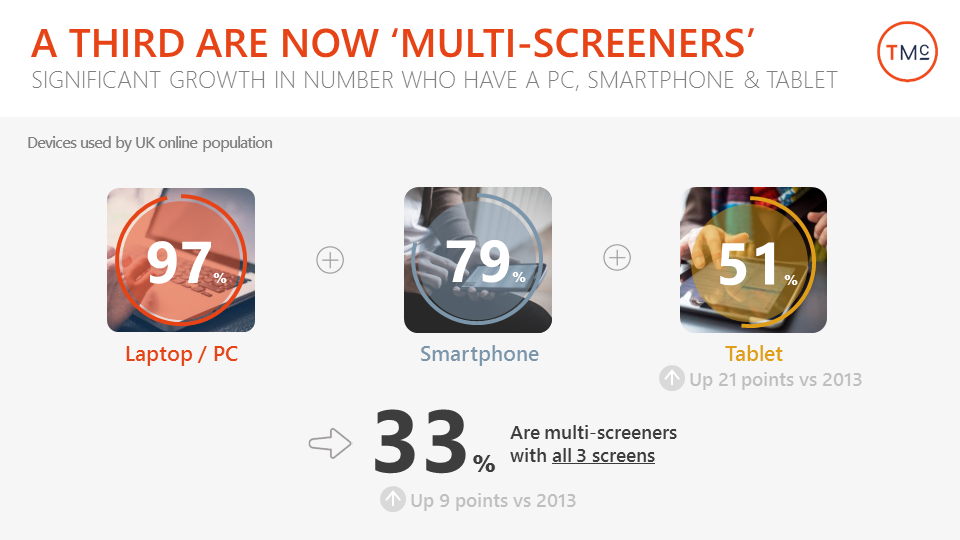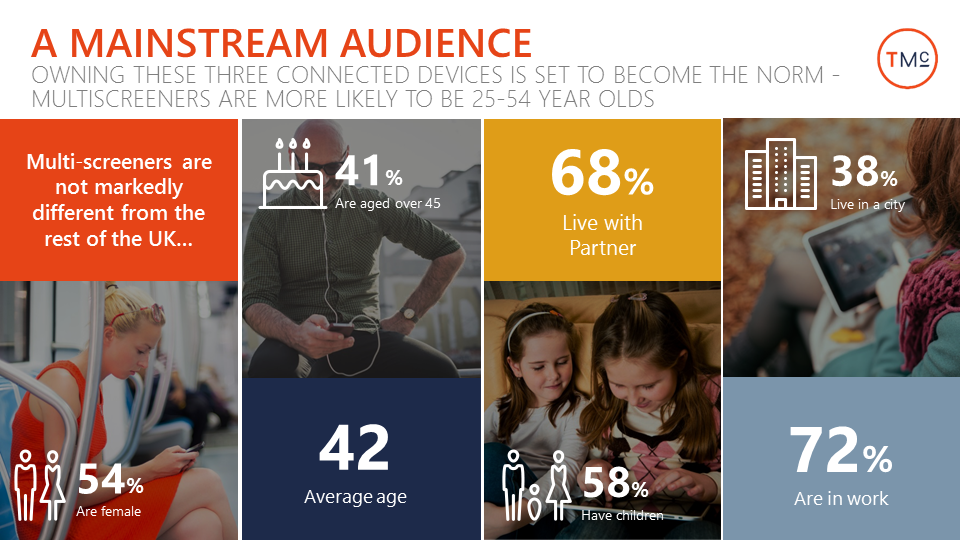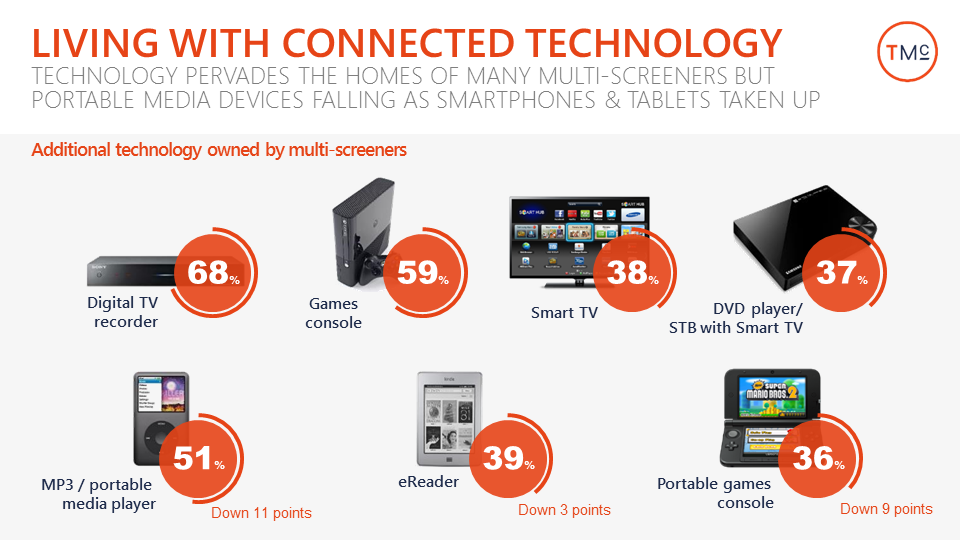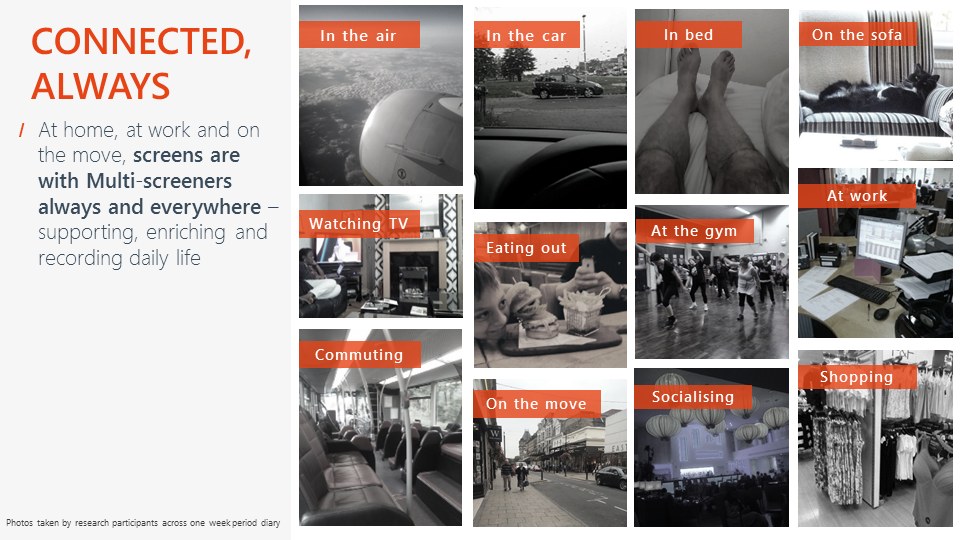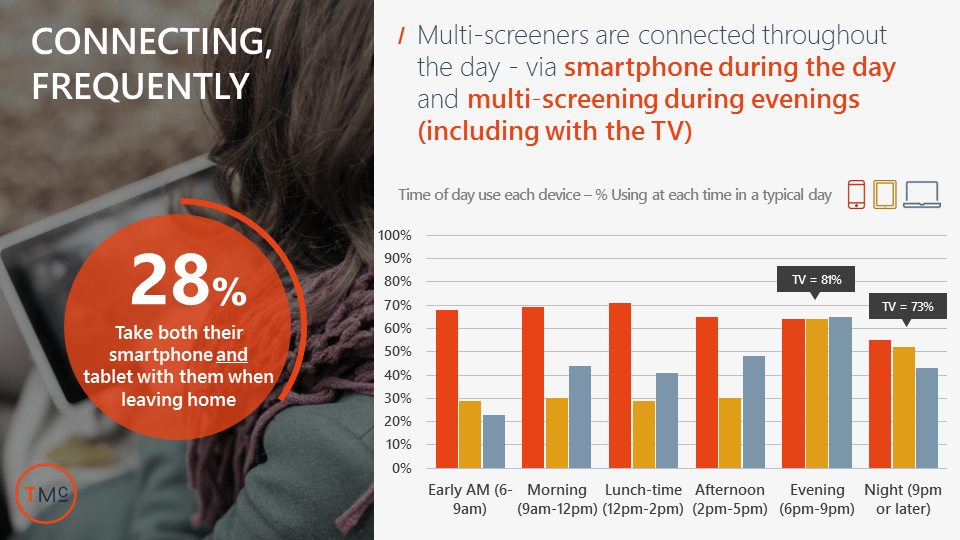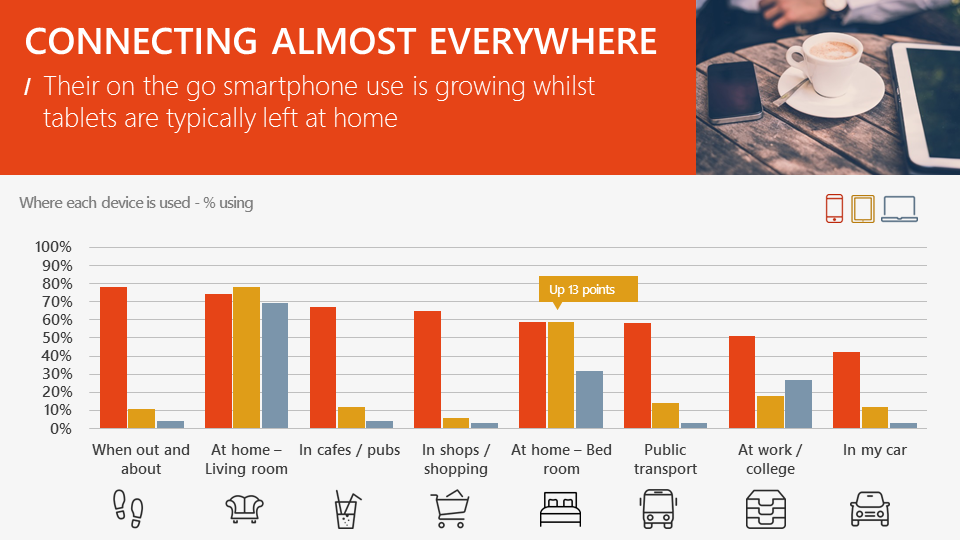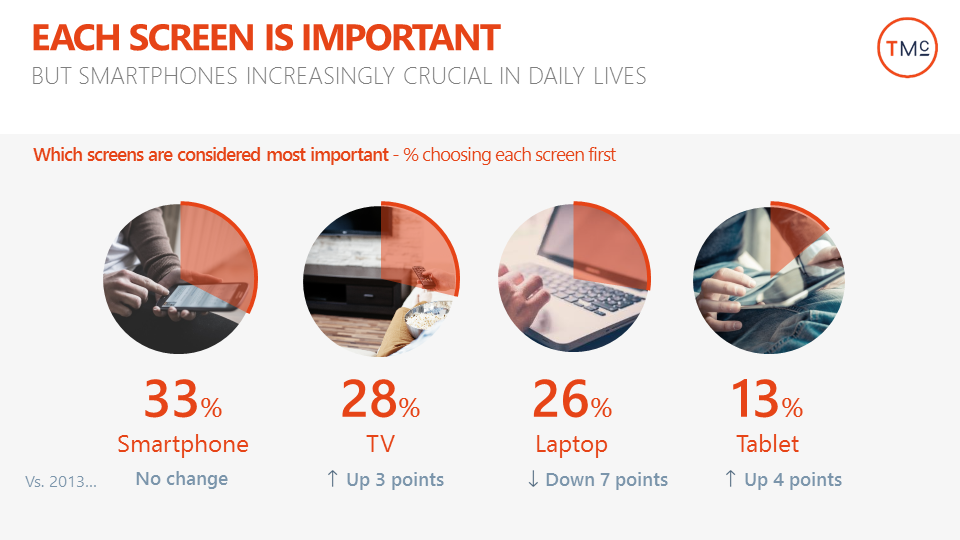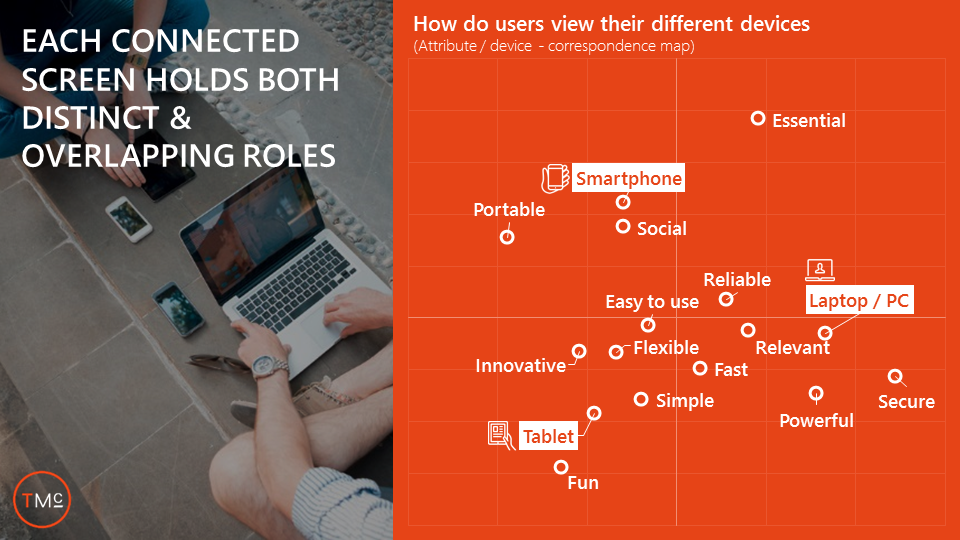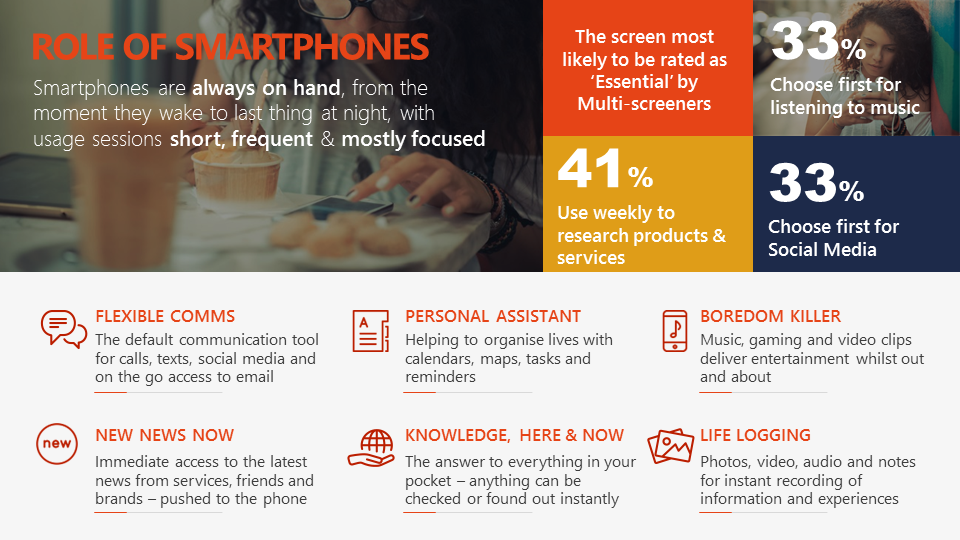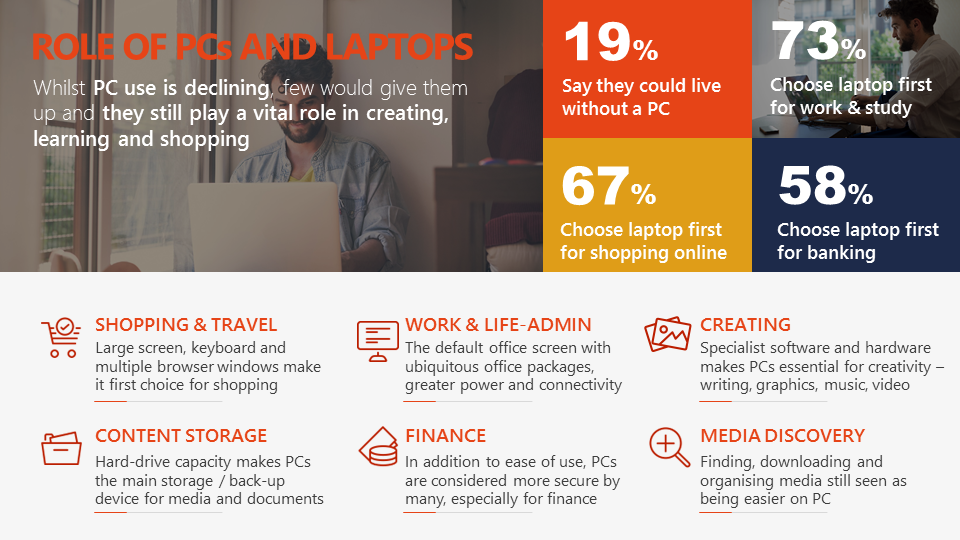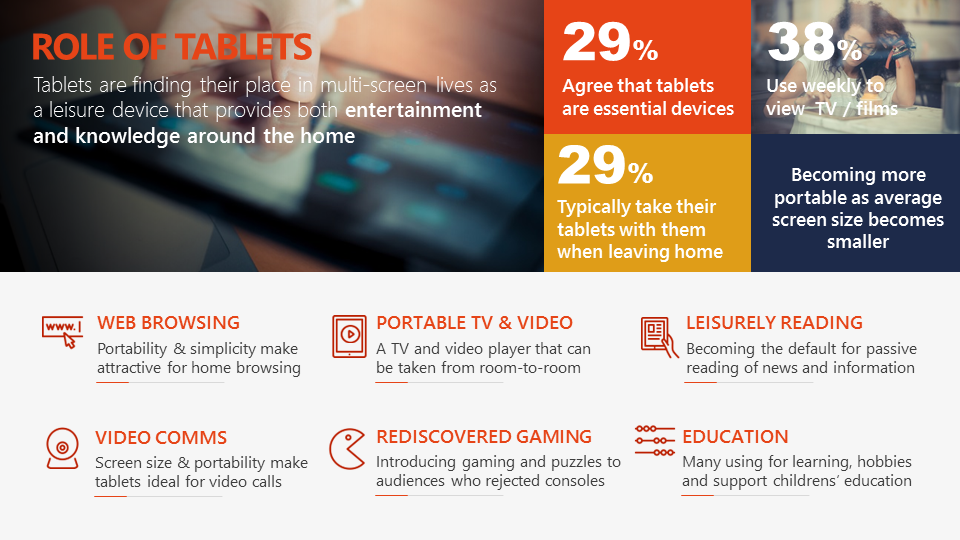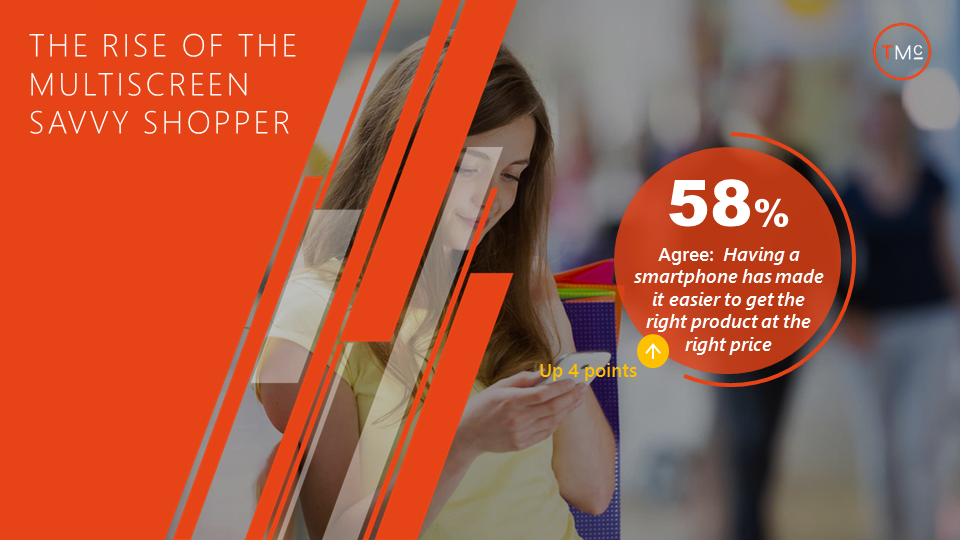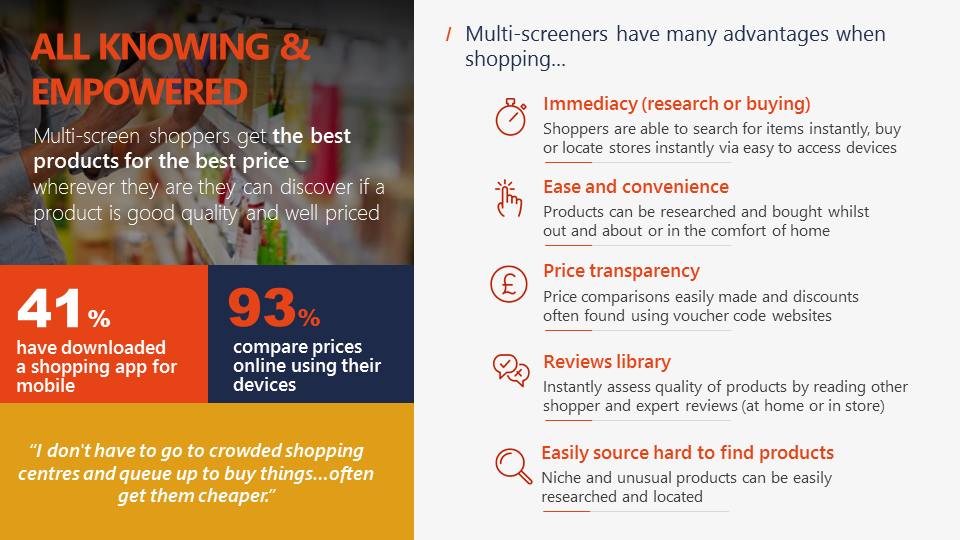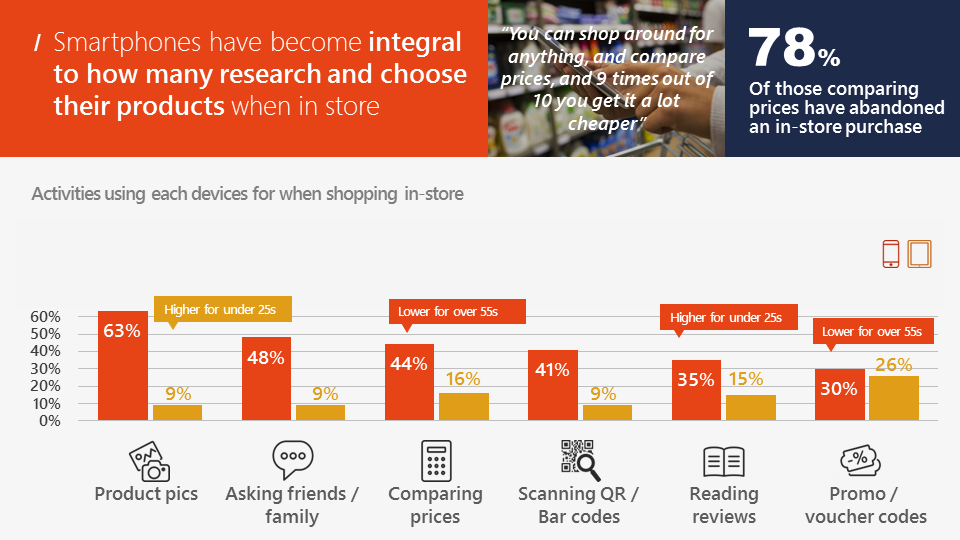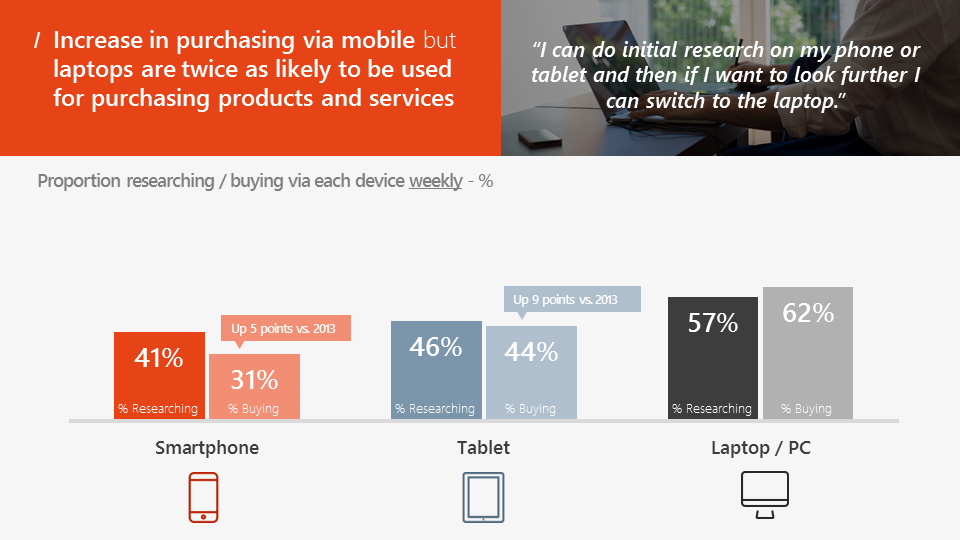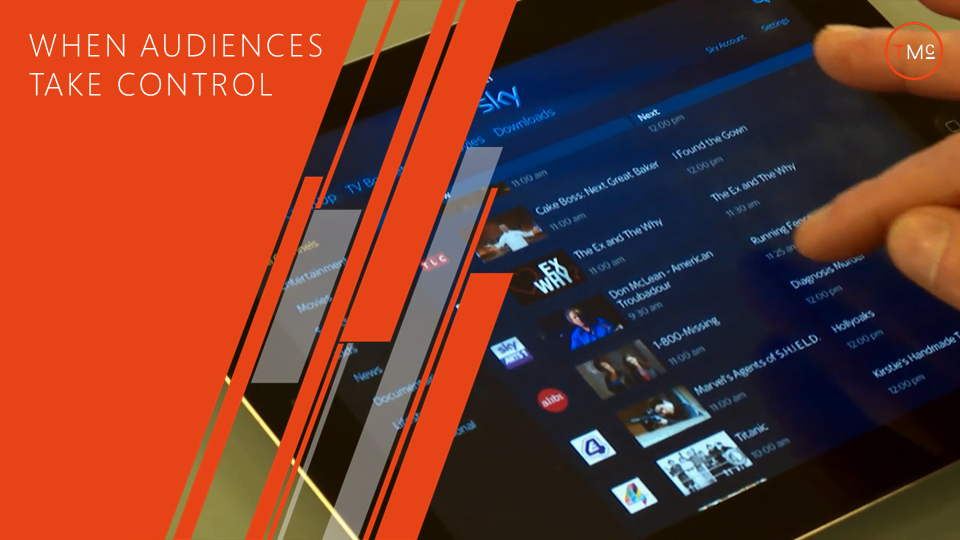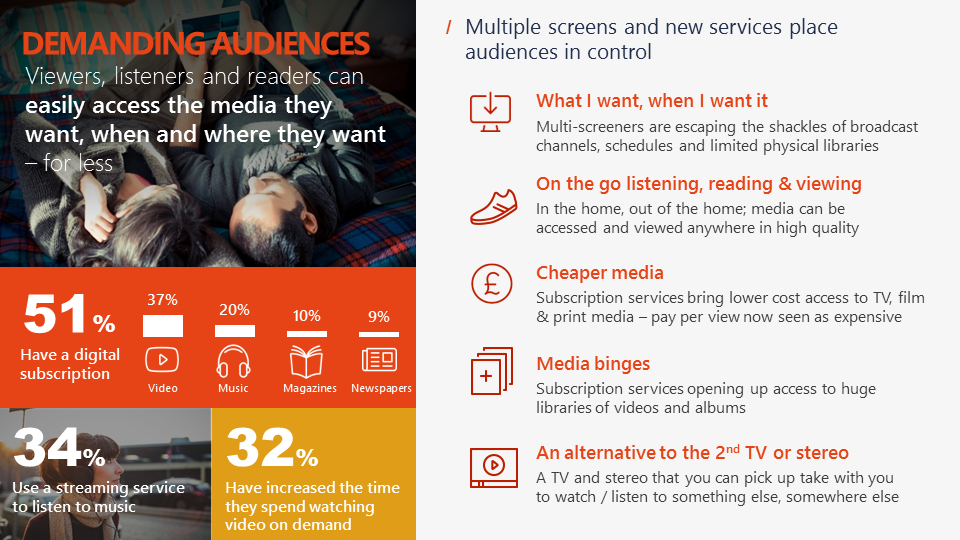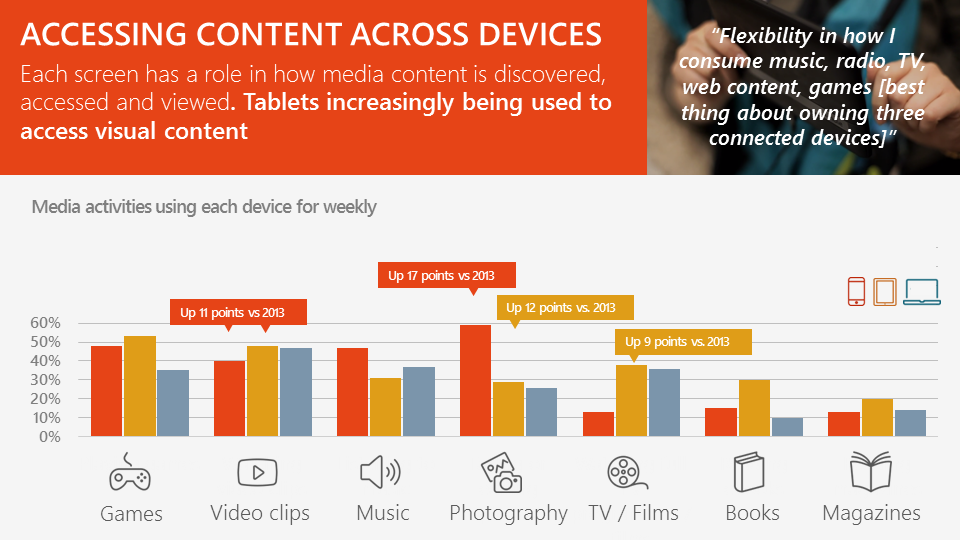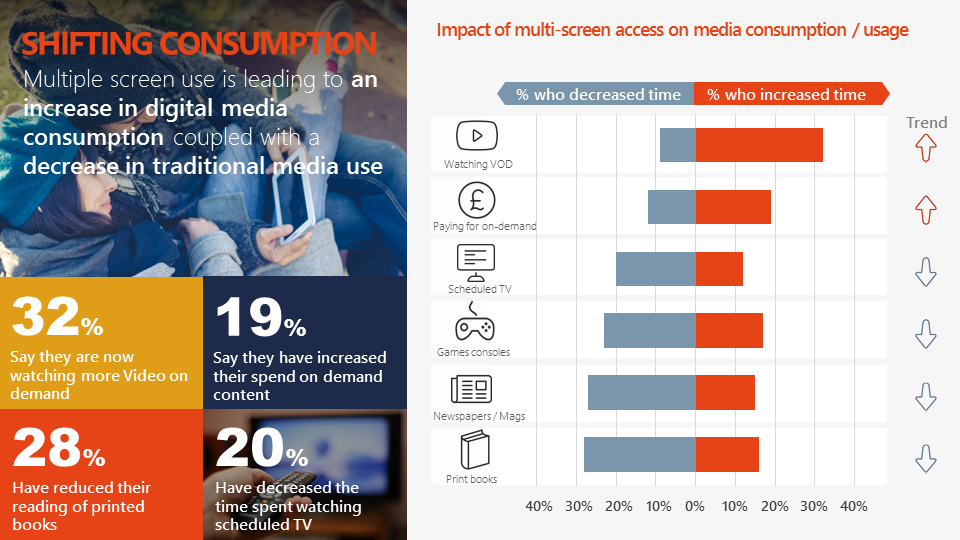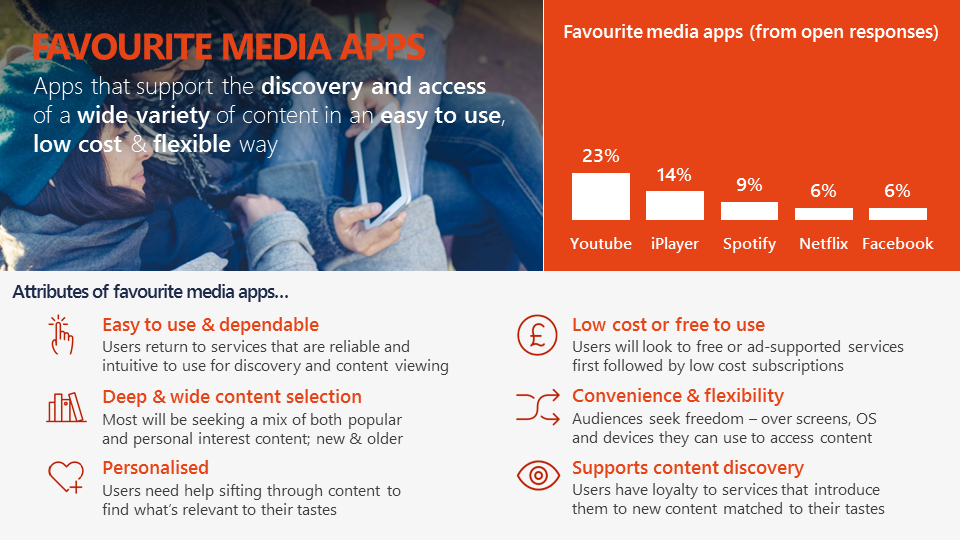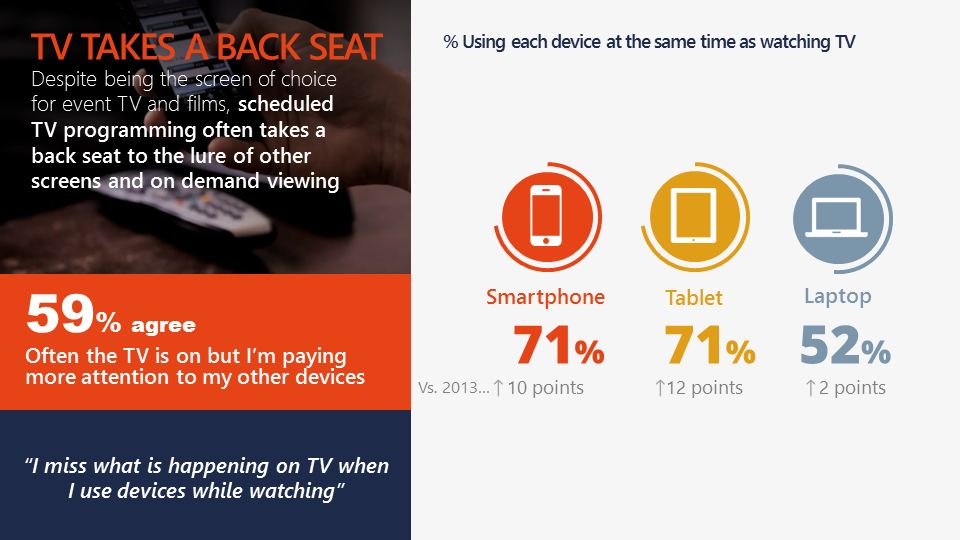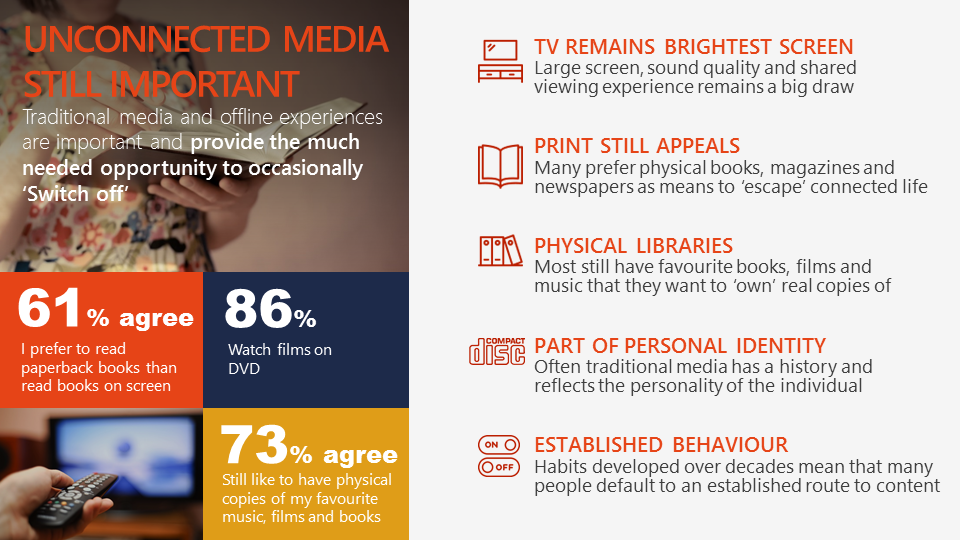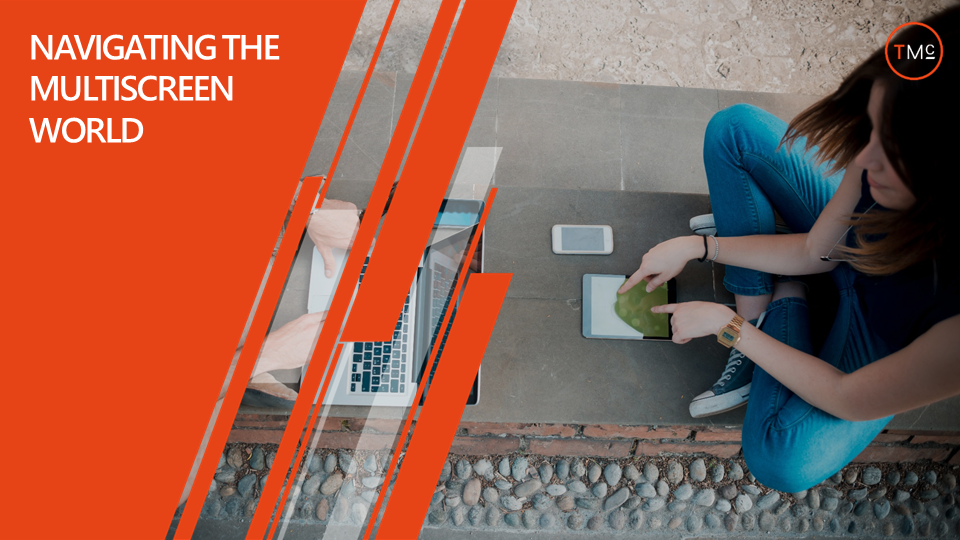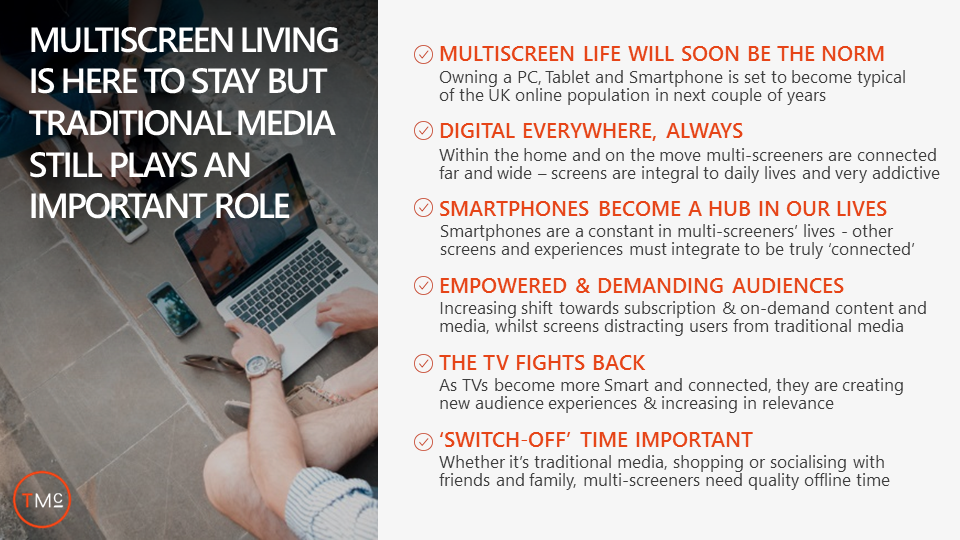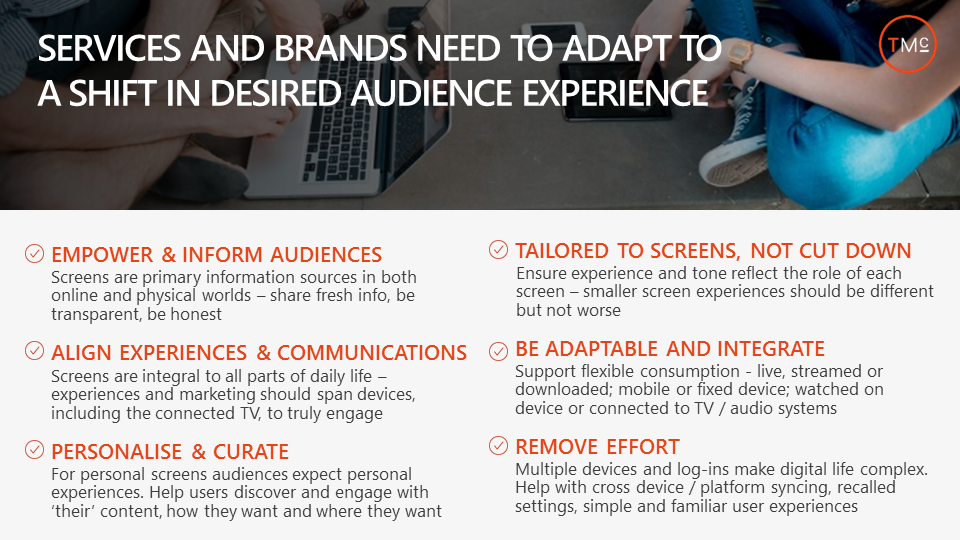 DISCOVER MORE, UNCOVER OPPORTUNITIES
Are you a client-side researcher or decision maker working in the retail, media, digital or technology space?
If so, we'd love the chance to discuss the results further and if relevant, organise a free presentation
tailored to your business including some of the additional findings (see below for information).
MEDIA DEVICE USAGE: Which devices are preferred for Sports, Films, Live TV, Catch-up, Video on demand, Music

MEDIA SUBSCRIPTIONS: Which Video on demand, Music and Print subscriptions are taken by multi-screeners

TRADITIONAL MEDIA IMPACT: How has viewing TV, print, gaming and music consumption changed since multiscreen adoption

IN STORE IMPACT: Which categories most affected by in-store price comparison; Use of in-store WiFi

SCREEN ADVERTISING: Which screen is most effective at converting advertising into action; Attitudes towards advertising
APPS: Apps vs. browser preference; App types downloaded; Favourite apps and reasons

COMMUNICATIONS: Usage of screens for email, social media, texts and the impact of multi-screening

DEVICE TYPES: Which size, brands and models of mobile and tablet do multi-screeners use

SMARTWATCH POTENTIAL: Interest in smartwatches; Barriers / drivers of consideration; Brands that would be considered